"I have been long enough at this game to see what a player is capable of and that's where I start. I look at each student as an individual and my priority with all levels of golfer is to make the most destructive shots less damaging and then improve the quality of the good shots."



DAVID BURNS VIDEO COACHING
I do not believe in method coaching. I will analyse your game using Trackman and video technology.
This analysis will be discussed fully with you and an improvement plan tailored to your needs set out.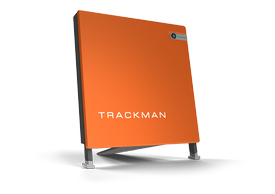 "Golf practice and player development are going through a period of tremendous change, and technology is a central component in that transformation. The mapping of swing DNA is now possible, as is the quantification and comparison of swing feel vs. real. Technology also empowers us to monitor granular swing changes over time. These are just a few, compelling examples of how to unleash talent more effectively. With TrackMan, you have all those tools to jump ahead. From our groundbreaking club and ball tracking golf radar systems to the best performance enhancing software available in the industry today."